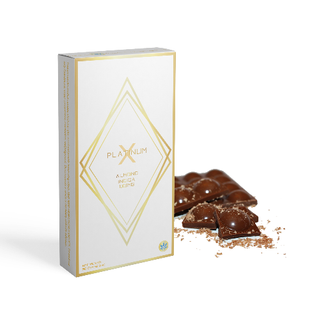 ALMOND 1000MG INDICA - PlatinumX
Description
Premium Hand Crafted Gourmet Canna Bar, Containing High Potency Of Lab Tested Full Spectrum Extract Sourced From The Finest Cannabis Available. PlatinumX Canna Bars Offer The Perfect Blend Of Cannabis And Confections.
Ingredients: Sugar, vegetable oil, nonfat dry milk, cocao, milk, soy lecithin, salt, almonds, cannabis extract.
Reviews
We currently have no reviews.