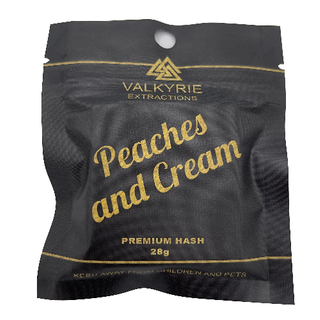 Peaches and Cream Hash
Strain Type
Ratios of CBD / THC
Description
What's better than sweet, summer fresh picked peaches?
How about adding some thick, rich whipped cream on top.
Peaches and cream is a simple dessert consisting of sliced peaches and whipped cream.
Sounds great, doesn't it?
The Peaches & Cream flavour of our premium hash marries the wonderful taste of juicy ripe peaches with rich cream.
It is a sweet and tasty experience you are sure to love.
Reviews
We currently have no reviews.
Where to Buy Our Products