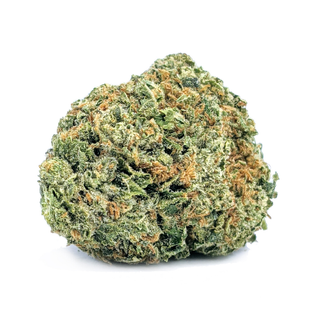 Budget Buds – 9 Pound Hammer
Description
About 9 Pound Hammer
9 Pound Hammer is a heavy-hitting indica with a patchwork genetic background. It is a three-way cross between Jack the Ripper, ****'s Angel OG and fruity Gooberry. This relaxing bud was created by prolific breeders TGA Subcool Seeds, the same producers responsible for Deep Purple and Jesus OG. Cannabis testing lab Analytical 360 has measured 9 Pound Hammer's potency at between 14% and 23% THC.
9 Pound Hammer is visually impressive, with large, chunky, multi-colored flowers. Not a strain to be underestimated, 9 Pound Hammer is an ideal choice for weekend or evening relaxation. Although its mellow vibes can be very social, it may be better suited to use with good friends rather than new acquaintances because of its tendency to inhibit conversation.
9 Pound Hammer can be of great value to medical cannabis patients as well. It can provide temporary relief from the symptoms of mild to moderate stress and depression.
Reviews
9 Pound Hammer BUDGETBUDS Wow this flower is fresh and beautiful! Multicoloured greens with copious amounts of thick orange...
Read more