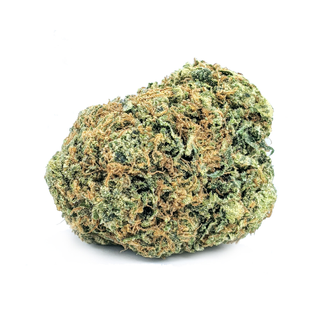 Budget Buds – Death Star AAAA
Description
About Death Star OG
Death Star OG is an Indica dominant hybrid strain of marijuana known for it's potency and having a creeping onset. It is a cross of the infamous Sour Diesel and Sensi Star. This cross breeding results in Death Star having a mix of both indica and sativa effects, giving it a nice balance. This strain is renowned for having high THC Content with potent effects. The buds are thick, fat, and sticky.
Death Star OG features dark orange hairs on dark green leaves, but can also feature bright, green leaves with darker green accents, and the same vibrant, amber trichomes. Death Star has a pungent, Earthy aroma, many likening it's powerful fragrance as similar to that of a skunks.
Many people suffering from depression find solace in medicating with Death Star. Nausea and pain are two more ailments that Death Star can be used to relieve. Needless to say, Death Star is quite useful for a variety of disorders and medical ailments.
Reviews
Death Star BUDGETBUDS AAAA BudgetBuds keep surprising me with really good quality AAAA's. These buds are healthy, very dense...
Read more