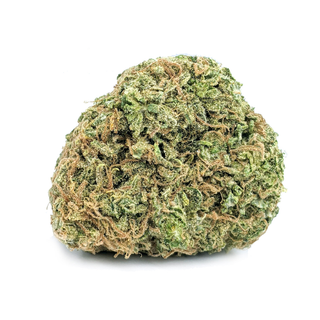 Budget Buds – Donkey Butter
Description
About Donkey Butter
Donkey Butter is an indica-heavy hybrid with a knockout aroma. Devised by Exotic Genetix, the creators of Extreme OG, this strain crosses Triple OG with Exotic's own Grease Monkey. Donkey Butter's dank, earthy aroma may be something of an acquired taste but consumers tend to agree on its smooth, relaxing high.
Once cured, flowers of Donkey Butter have a gamey, earthy scent. A second whiff may pick up on some woodsy, pine-like notes as well. Breaking apart or grinding these dense flowers can reveal more of an intense, gasoline-like odor, possibly passed on from grandparent strain Gorilla Glue.
As with many other mostly indica strains, Donkey Butter has a high that mounts slowly. Within about an hour, Donkey Butter's body high begins to set in. Smokers who are out and about may suddenly feel weighed down and sleepy and may want to make a mad dash for home. Those can begin to feel as if they're sinking into the furniture.
Reviews
Donkey Butter BUDGETBUDS Really dense buds with hardly any stalk and the stench of gas stinking through the bag. This bud i...
Read more