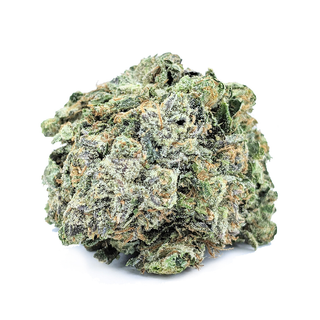 Description
About Dank Schrader
If you haven't seen the hit television show Breaking Bad, stop reading and go watch it. If you have, you'll likely realize that this strain from The Healing Center in Canada is named after DEA agent Hank Schrader.
One of the more unusual strains when it comes to effects. You'll waiver between being an expert on any topic under the sun and being so spacey and out of it that you may not even talk much. You'll be deeply relaxed and probably pretty hungry. Grab a snack, chill out on the couch, and try not to fall asleep in a pile of crumbs.
Individuals who have experienced nagging pain or the struggle of mental issues know firsthand that the sooner relief can come the closer you can get to living a normal life. Stress, anxiety, and depression dissolve and physical pain is numbed quickly. Those with lighter tolerances will likely be able to battle insomnia and come out on the winning side of things.
Reviews
Blueberry Haze AAAA Absolutely blown away. This stuff is phenomenal. Incredibly dense, very large buds with unbelievable col...
Read more