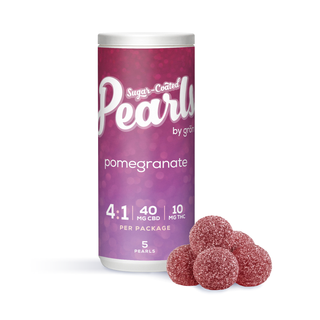 Pomegranate 4:1 CBD/THC Gummies
Description
Cozy up and wind down with sweet and refreshing Pomegranate Pearls. Infused with CBD and THC in a 4:1 ratio, each sugar-coated pearl contains 8 mg of CBD and 2 mg of THC. Pearls are bursting with natural flavour, and coated in sugar for a sweet treat no matter where you are. Bring them on the go, enjoy them with friends, or indulge in a night in by yourself because Pearls go with everything. 5 gummies per pack.
Ingredients: Sugars (glucose syrup, sugar), Water, Gelatin (pork), Citric acid, Natural flavour, Malic acid, Modified coconut oil medium chain triglycerides, Cannabis extract, Brilliant blue FCF (colour), Amaranth (colour).
Binghamton, NY
Showing results closest to your selected region
Where to Buy This Product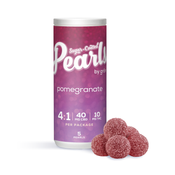 Where to buy
Pomegranate 4:1 CBD/THC Gummies
Reviews
We currently have no reviews.