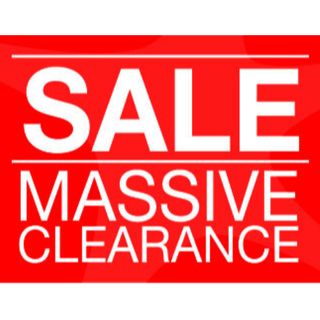 HERBAL HEAVEN
Delivery
Orders can be placed by:
Location / Hours
* Hours of operation may vary by your location.
About Us
PRICE DROPS ON SEVERAL PRODUCTS!!!!!! SPEND $65 OR MORE AND REVCIEVE A 7G QUARTER FOR FREE!!!!!! CHOOSE FROM GELATTI OR GREEN HAZE.
FOR THE BEST DEALS IN EDMONTON CALL 780-932-7126
***FREE DELIVERY ON ALL ORDERS WITHIN EDMONTON CITY LIMITS WITH MINIMUM PURCHASE OF $45***
*DELIVERY FEE WILL BE APPLIED TO LEDUC, BEAUMONT, FORT SASK, SHERWOOD PARK AND ST.ALBERT*
TO PLACE AN ORDER PLEASE TEXT OR CALL US ON OUR PRIMARY NUMBER 780-932-7126 
DELIVERY BEGINS AT 11AM
Herbal Heaven is a to your door mobile delivery service that strives to keep prices low and process orders quickly so you can acquire the medicine you need as soon as possible. 
***CASH ONLY***
TO PLACE AN ORDER PLEASE FOLLOW THE INSTRUCTIONS:
1. TEXT OR EMAIL ORDER & ADDRESS TO THE NUMBER ABOVE
2. SEND A PICTURE OF YOUR ID
3. SEND A PICTURE OF YOURSELF HOLDING ID
4. RECIEVE AN ETA FROM OUR DISPTACH
*ID ADDRESS MUST MATCH DELIVERY ADDRESS OR ADDITIONAL PROOF OF ADDRESS WILL BE REQUIRED
*ONE-TIME VERIFICTION ONLY, ONCE YOU ARE VERIFIED YOU DO NOT HAVE TO SEND YOUR ID TO PLACE FUTURE ORDERS!
*ETA'S ARE NOT GUARANTEED, THEY ARE ESTIMATES AND UNFORESEEN CIRCUMSTANCES CAN CAUASE FURTHER DELAYS.
Minimum age: 18 
SHERWOOD PARK, ST ALBERT ($15) 
SPRUCE GROVE, LEDUC AND FORT SASKATCHEWAN ($25)
***WE DO NOT ACCEPT TEXTME APP***
**PLEASE BE COURTEOUS AND EXPECT DELAYS DURING TRAFFIC TIME (4PM-6PM) AND DURING BAD WEATHER CONDITIONS, DAYS WE RUN SPECIALS AS WELL AS OUR BUSIEST DAY FRIDAY. WE WILL DO OUR BEST TO GET YOUR ORDER TO YOU AS FAST AS POSSIBLE DURING THESE TIMES. YOU WILL BE UPDATED IF THERE ARE ANY DELAYS. THANK YOU FROM THE HERBAL HEAVEN TEAM!
DRIVER TIPS ARE WELCOME
*NO REFUNDS/EXCHANGE ONLY* IF YOU WISH TO EXCHANGE YOUR PURCHASE YOU WILL BE CHARGED A $10 DELIVERY FEE.
*HAVE A COMPLAINT? PLEASE SEND ALL COMPLAINTS TO HERBALHEAVENYEG@HOTMAIL.COM