Mimosa AAA
Lab Testing
Other / Not Specified
Description
Much like the highly anticipated brunch beverage, the Mimosa strain is a great way to enjoy your day.Mimosa is a great choice for medical users who need to start their day off on the right foot. Issues of stress and depression are easily dissolved, and anyone who struggles with fatigue will be overjoyed with the boost of energy they experience. Other issues including pain, nausea, and appetite loss will also be quelled.
Germantown, MD
Showing results closest to your selected region
Where to Buy This Product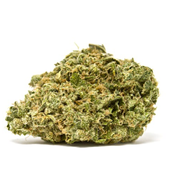 Reviews
We currently have no reviews.
More by Uber Weeds
Germantown, MD
Showing results closest to your selected region