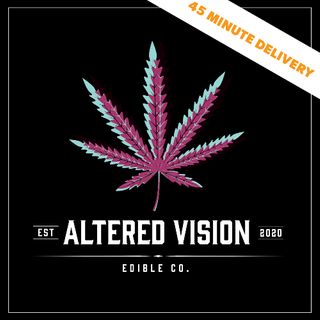 Altered Vision Co.
Delivery
Orders can be placed by:
Location / Hours
Charing Cross & North Park
Brantford, ON
Tue:
9:00 AM - 9:00 PM - Open Now
* Hours of operation may vary by your location.
About Us
45 Minute Delivery: 
$0 - $49 - $5 delivery fee
$50+ - free delivery
All sales final!
Altered Vision Co. delivers nothing but the best in edible delights. We carry a line of fun, delicious edibles that will tickle your fancy!