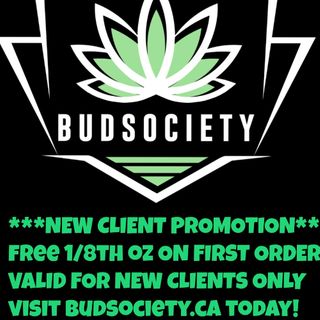 Bud Society
Delivery
Orders can be placed by:
Location / Hours
* Hours of operation may vary by your location.
About Us
All orders must be a minimum of $55.
- We do not deliver to Malton.
- Orders will only be delivered to the address shown on your goverment ID.
- We do not charge any delivery fees. Free delivery on all orders.
PLACING AN ORDER
1 - Text or Call or WhatsApp 437-242-9893 and let us know what you want to order.
2 - Send us a picture of your photo ID.
3 - Send us a picture of you holding your ID.
4 - You will be provided a delivery time from our dispatch.