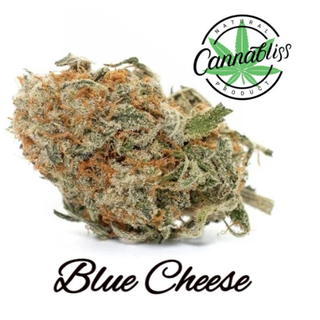 Blue Cheese | ★★★☆☆ | THC Level 24-26%| Indica
Lab Testing
Cannabinoid Testing
Description
Blue Cheese | AAA++ | THC Level 24-26%| Indica
This indica-dominant hybrid (20:80 sativa/indica ratio) is fairly potent. As its name suggests, it tastes strongly of blue cheese, giving it a flavor distinct from other Cheese varieties. The aroma is a mix of blue cheese and sweet blueberries. The original Cheese strain, which was first bred in the United Kingdom, was bred with a Blueberry male, resulting in a name and a strain focused on the blue.
The same definitely can't be said of the high, a mix of joy and euphoria with deep-body relaxation. The indica is very apparent in the body high, while the sativa portion keeps the strain lively. Dry mouth is possible, as are dry eyes.
New York City, NY
Showing results closest to your selected region
Where to Buy This Product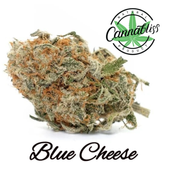 Where to buy
Blue Cheese | ★★★☆☆ | THC Level 24-26%| Indica
Reviews
We currently have no reviews.
More by CANNABLISS - 1 HOUR SERVICE & FREE DELIVERY
New York City, NY
Showing results closest to your selected region