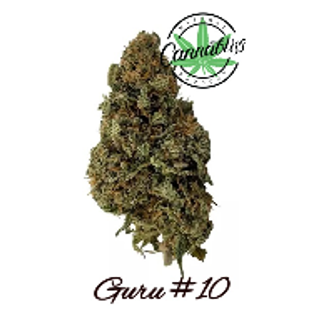 Guru #10 | ★★★☆☆ | $80/OZ
Lab Testing
Cannabinoid Testing
Description
AAA | THC Level 22-24%| Indica
Guru is an indica dominant hybrid strain created through crossing the classic Forbidden Fruit X Petrol OG strains. Known for its super calming high and incredibly sugary sweet flavor, Guru is great for any indica lover who wants a little help looking back on their day or week with a stress-free perspective. You'll feel lifted and happy with an increase in sociability that is perfect for when you have to carry on conversations with friends and family alike.
A light tingle will slowly creep up on you, sneaking into your spine before moving throughout the rest of your body, dropping you off into a deeply relaxed state that has you feeling buzzy yet calm with a case of the giggles seeping in. With these effects and its super high 15-30% average THC level, Guru is often chosen to treat chronic pain, neuropathy, chronic stress or anxiety, depression and chronic stress.
New York City, NY
Showing results closest to your selected region
Where to Buy This Product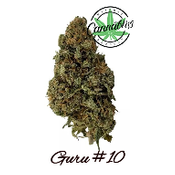 Where to buy
Guru #10 | ★★★☆☆ | $80/OZ
Reviews
We currently have no reviews.
More by CANNABLISS - 1 HOUR SERVICE & FREE DELIVERY
New York City, NY
Showing results closest to your selected region