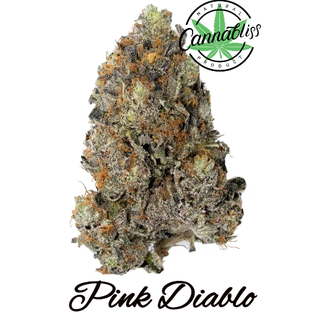 Pink Diablo | $240/OZ | AAAA | THC Level 26-28%| Indica
Lab Testing
Cannabinoid Testing
Description
Pink Diablo Weed Strain is an Indica dominant hybrid marijuana that is popular for its sedative effects, stunning colouring and sweet, spicy flavour. It is a crossbreed of the famous Pink Kush and Diablo strains. Pink Diablo weed strain has a hybrid ratio of 70% Indica, 30 % Sativa. The high of this strain hits you rapidly and lasts for hours. At first, you will experience an incredible clear-headed high, followed by a soft buzz that overcomes your body. This potent strain will later offer a relaxing body high, and before you realize it, you will have fallen into a deep slumber. The effects of this marijuana strain provide a suitable remedy for depression, loss of appetite, nausea, insomnia and chronic pain.
The buds of the Pink Diablo Marijuana strain have diverse arrays of green and hints of purple. Upon blossoming, the buds emit a pungent, spicy aroma. When burnt, they produce a smoke that has an incredible blend of aroma and taste. It effectively mixes with blueberry flavour and grapefruit with black pepper undertones.
New York City, NY
Showing results closest to your selected region
Where to Buy This Product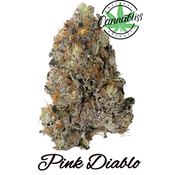 Where to buy
Pink Diablo | $240/OZ | AAAA | THC Level 26-28%| Indica
Reviews
We currently have no reviews.