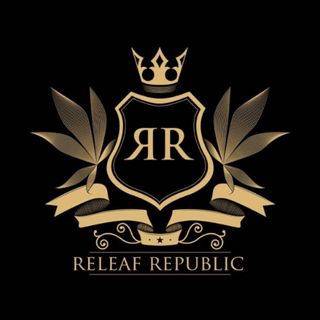 Releaf Republic
Delivery
Orders can be placed by:
Location / Hours
Thu:
10:00 AM - 11:00 PM - Open Now
* Hours of operation may vary by your location.
About Us
CHECK OUT OUR LIVE MENU AT: www.releafrepublic.com 
2020 #1 RATED DELIVERY SERVICE IN MISSISSAUGA
*****Certified Loudest In the Six*****
FREE DELIVERY on all orders over $150
Minimum $50 order
$10 delivery fee on orders from $50 to $150
NEW MEMBERS & FIRST TIME ORDERS
⬇️⬇️⬇️⬇️⬇️⬇️⬇️⬇️⬇️⬇️⬇️⬇️⬇️⬇️
To place an order with Releaf Republic:
1. Please text, call or email us
2. Text or email a photo of your identification
3. Text or email a photo of you holding your identification
4. Send us your order and address for delivery
*Anything outside of the Mississauga area, please contact us for delivery fee details*
LOOKING FOR QUADS?
The Largest Selection of True Quadz! I mean TRUE QUADZ!
At Releaf Republic™ our customers satisfaction is of top priority - which is why we strive our very best to set and deliver a new standard for quality flowers and customer service, and each year we have the privilege of servicing a bigger list of returning and new customers.
If our product doesn't meet your standard, simply give us a call and we will do everything in our power to make you completely satisfied!
Do you want to experience the quality of Releaf Republic™ for yourself? Give us a call or text today and let's discuss what we can do for you.