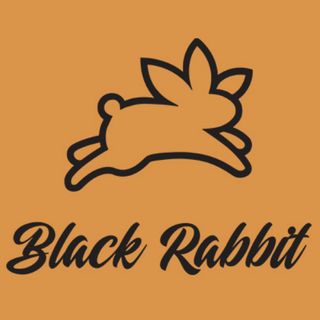 Black Rabbit
Delivery
Orders can be placed by:
Location / Hours
wyecroft rd and dorval dr
Oakville, ON
* Hours of operation may vary by your location.
About Us
Hi Oakville! We're new to the neighbourhood and would love to get to know you! Our premium flower is supplied exclusively by the best and brightest boutique farmers coming out of the Kootenays in beautiful British Columbia. Come follow us down the rabbithole as we explore the latest genetics and revisit trailblazing classics from the wide world of cannabis together! #followtherabbit
Black Rabbit Premium Cannabis Products
Black Rabbit Premium Flower Line
Packaged in glass jars with Boveda packs. Curated from the best BC farms with strict grading guidelines.
Black Rabbit Value Flower Line
Packaged in tuna cans with Boveda packs. Curated from the best BC farms with great value in mind. Good smokes for a good price.
Black Rabbit XO Flower Line - Stay tuned.
Keeping Our Community Safe
COVID-19 We continue to practice the highest cleanliness standards in our offices, our products are handled with the utmost care, our bags are sanitized and our drivers will be delivering through the window without leaving their car to limit social contact as much as possible. 
Our Commitment to Excellence
We test our product and stand 100% by our grade. Super Quads are our best.
About Us
How to place an order:
We are open for delivery between 11:00am - 7:00pm 
Please text the following to ensure speedy delivery:
1)    Complete Order
2)    Name
3)    Mobile Number (for driver to contact you with ETA)
4)    Valid Government issued ID (one-time for new customers)
5)    Full Delivery Address
6)    Any special instructions (side door delivery/do not ring doorbell/call upon arrival etc.)
You can also call us between 11am to 7pm daily if you have any questions.
7) Physical ID verification required
PLEASE NOTE:
1)    All deliveries are cash on delivery.
2)    For security, our drivers will not carry cash on hand so please have exact change ready
3)    Please have ID available for pick-up
4)   $70 Minimum for Delivery
5)   $10 Delivery Fee
IMPORTANT:
A Black Rabbit Operator will contact you to confirm photo identification for first time orders to ensure all clients are above the legal age to consume cannabis products.
Please enjoy all of our cannabis products responsibly and be sure to check out our daily deals to find the hottest ways to save on the highest quality cannabis products!
#followtherabbit