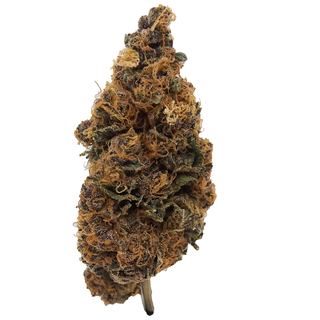 BC (AAAA) PURPLE DRAGON ( SALE )
Lab Testing
Cannabinoid Testing
Description
Purple Dragon is a cross of Blue Dragon, a sativa-indica hybrid, and Purple Urkle, a powerful indica favorite. The exact balance of indica and sativa is unclear, but it's known to be A hybrid, producing calming but euphoric high with happiness, drowsiness, and powerful hunger. The effects start in the head and then move to the body. THC levels are very high, at least 21% in publicly available lab results. Surprisingly, then, CBD levels are also relatively high, between 1% and 2%. That means Purple Dragon may be useful in the treatment of seizure disorders and other conditions that respond to CBD. It's also recommended for treating anxiety, low mood, physical fatigue, inflammation, migraine headaches, mood disorders, chronic pain, and insomnia. Both the flavor and smell of this strain contain notes of flowers, sage, and spice, while the buds have a combination of purple, green, and orange hues. Dry mouth is the only widely reported negative effect from using Purple Dragon, though dry eyes, dizziness, and paranoia are also possible. Though it isn't on many top 10 lists, this strain sells fairly well in Arizona, California, Washington State, and British Columbia.
New York City, NY
Showing results closest to your selected region
Where to Buy This Product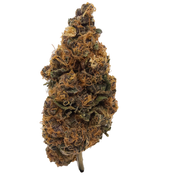 Where to buy
BC (AAAA) PURPLE DRAGON ( SALE )
Reviews
We currently have no reviews.