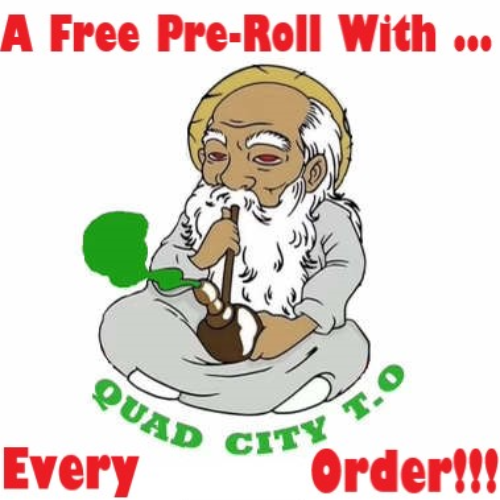 QUADCITY Free Pre-Roll With Every Order!
Delivery
Orders can be placed by:
Location / Hours
Gore Vale Ave & Dundas Street West
Toronto (West), ON
M6J1W3
* Hours of operation may vary by your location.
About Us
We are Toronto-based delivery service. Text us @ 416.561.0047 to see our menu.  We deliver to anywhere in Toronto.  Cash or E-Transfer only !!!   We always carry SATIVA!!!
***June 2021 Deals:
1) A Free 200mg THC Choc Bar or A Free 250mg THC Gummy when you spend $100!!!
2) A Free RAW Smoker Starter Pack ($40 value) Including: A Graphic Tray, Papers, & A Grinder When You Spend $200!!!
***PLUS:
***A FREE PRE-ROLL WITH EVERY ORDER***
ABOUT US:
We are dedicated to providing our customers with carefully hand-picked top-quality products through our wide selection of cannabis strains, edibles & concentrates.
We stock organic EXOTIC, small batch grown, 5 star cannabis found nowhere else but here!!!
We provide fast & friendly service with delivery times within 90 minutes anywhere in Toronto.  Give us a try ... you won't be disappointed.
HOW TO ORDER:
To look at our menu (updated monthly with new strains), pleast text us @ 416.561.0047. Cash or e-transfer only!!!  We only reply (quickly) to TEXTS!!!
1st TIME CUSTOMERS:
All 1st time customers when you text us initially, be prepared to send us a photo of your ID.  Once you are a verified customer we won't ask you again.