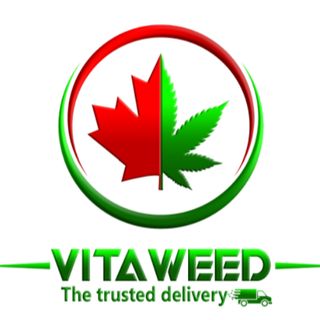 VitaWeed
Delivery
Orders can be placed by:
Location / Hours
Sat:
11:00 AM - 10:00 PM - Open Now
* Hours of operation may vary by your location.
About Us
DELIVERED WITHIN 60 - 90 MINUTES 
LIVRE EN 60 - 90 MINUTES 
** NO DELIVERY FEES, NO HASSLES, NO PROBLEMS **
** AUCUN FRAIS DE LIVRAISON, AUCUN TRACAS, AUCUN PROBLÈME**
IT'S EASY !
JUST TEXT (your name, address and product) TO PLACE ORDER, AND DANK DELIVERY!
You must be 19 years or older with ONE piece of ID.
C''EST SIMPLE !
JUSTE TEXTEZ (votre nom, adresse et produit) POUR PASSER COMMANDE ET VOILA!
Vous devez avoir 19 ans ou plus avec UNE pièce d'identité.
Cash only
Minimum order 50$