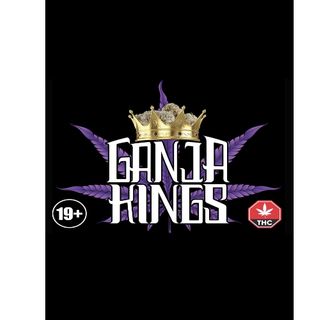 GANJA KINGS
Delivery
Orders can be placed by:
Location / Hours
Memorial drive and Edmonton trail
Calgary, AB
T2S1W2
Tue:
11:00 AM - 9:00 PM - Open Now
* Hours of operation may vary by your location.
About Us
Ganja Kings is a Premium quality delivery service located in calgary.
We now offer a loyalty program. Free 1/4oz  after 5 and 10 orders for orders over $75.
We offer the highest quality products in a wide range from pre-rolls to cbd body butter.
WE ARE OPEN 7 DAYS AND WEEK--- FIRST ORDER LEAVES THE OFFICE AT NOON---
CASH OR E TRANSFER ACCEPTED--
MINIMUM ORDER $50  ( any orders under $75 aren't eligibile for loyalty stamps) (starting may 1st, 2021)
free inner-city deliveries 
free deliveries on any order over $225 with in Calgary   
All orders under $100 (outside inner city) are subject to delivery fees  
Outside innercity zones perimeter $5-$10 delivery fee. ANY  DELIVERIES NORTH/SOUTH/EAST/WESTOF RING ROAD starting at $20 delivery fee
Outside city limits (AIRDRIE, OKOTOKS, CHESTERMERE, delivery Fee starting at $20
Please text us your order, may take a few moments to respond please be patient.
Can drop off on door step if house, apartment/condo deliveries will need to meet outside with text on arrival.
When texting order please include the following:
1)Delivery address
2)Picture ID with selfie
3)Your order
*** All delivery drivers will be sanitizing after each delivery.
ONE LOYALTY CARD PER CUSTOMER. we will not accept multiple cards.  5th and 10th free 1/4. Loyalty stamps are only available at order drop off, they will not be granted on next order for forgotten or lost cards   (Unless otherwise stated or is our mistake)
Our loyalty program rewards for freebies is house choice only.   There will be only be 1 Circulating kind will be available, BOSSES CHOICE.   

OUT OF TOWN ID WILL ONLY BE ACCEPTED WITH BILLS MATCH IN THE ORDERERS NAME AND MATCHING ADDRESS THEY ARE ORDERING FROM