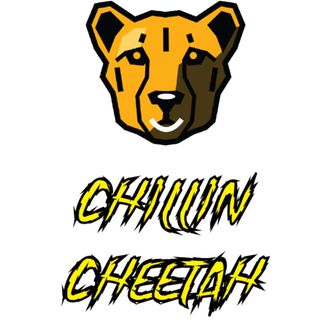 Chillin Cheetah
Delivery
Orders can be placed by:
Location / Hours
Sat:
10:00 AM - 10:00 PM - Open Now
* Hours of operation may vary by your location.
About Us
At Chillin Cheetah, we strive to provide our clients with the best possible experience. From the time you order, to the time our products are in your hands. And we look forward to continue providing you with all your future cannabis needs.
Thank you from all of us here at the Chillin Cheetah Team!
                                                                                       * * *
All new clients must provide a valid ID
$50 minimum order
$10 delivery fee
Free delivery with order of $100 or over
Free sample size Buudabomb gummies for all new clients
We accept CASH and E-TRANSFERS