Cali Brick | Jungle Mint Pink (SATIVA)
Lab Testing
Cannabinoid and Terpene Testing
Strain Name
Thin Mint Girl Scout Cookies
Description
SATIVA FEATURE: Jungle Mint Pink by Cali Brick Farms. This strain is perfectly trimmed, full of frost and is as dense as any Cali Brick should be!
Ottawa, ON
Showing results in nearest to selected region
Where to Buy This Product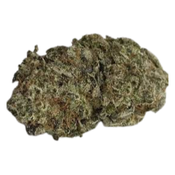 Where to buy
Cali Brick | Jungle Mint Pink (SATIVA)
Reviews
We currently have no reviews.
More by Empire Ottawa
Ottawa, ON
Showing results in nearest to selected region