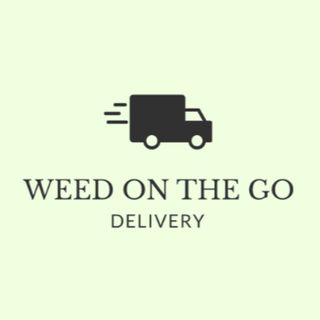 WEED ON THE GO
Delivery
Orders can be placed by:
Location / Hours
Sat:
10:00 AM - 3:00 AM - Open Now
* Hours of operation may vary by your location.
About Us
* WELCOME TO WEED ON THE GO ** 
Nepean's most outstanding place to shop for the most high-grade quality strains (AAAA) companied by great customer service.
#FREE EDIBLE WITH EVERY ORDER !!! 
# ALL PHOTOS ARE TAKEN BY US TO GIVE YOU AN ACCURATE REPRESENTATION OF THE STRAIN. " 
*****  WINTER PROMOTION: MIX AND MATCH OUNCE FOR ONLY $180.00 ******
CHOSE any FOUR OF OUR HIHG QUALITY STRAINS WHICH TOTAL AN OUNCE FOR A SET PRICE OF $180.00 AND ALSO RECIVE OUR PROMISED FREE EDDIBLE ASWELL!!!
Order Simply by leaving : 
1. Name:
2. Order :
3. address :
4. Phone Number :
5. Method of payment :
We also accespt pre-orders !! 
You may reach us also by telephone at: 613-301-8285
We can also be reached by email for all inquiries; weedonthegoo@gmail.com
**Minimum Order is $60 + Delivery Fee $10 / Over $100 Free Delivery Fee**
Minimum order for all flower on our menu is 1/4oz . Some strains only come in 1/2 Ounces (14 grams) and Ounces (28 grams)
Orders are delivered in a discreet manner via our professional couriers. They handle your delivery and your privacy with care.
We accept Cash and Email Money Transfers only. 
**Timeframe Within 45 - 1 Hr or Less (traffic pending) **
**Please Be Home & Ready**