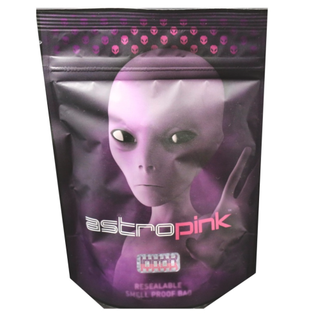 Astropink - 💓👽💗
Lab Testing
Cannabinoid and Terpene Testing
Description
*** Note: Grab a oz GET FREE EDIBLES or GRABBA BAG, NOTH BOTH *** WHEN YOU LEAVE A 5 STAR REVIEW ON OUR BUSINESS PAGE ***
Visit the moon with the strongest Pink Kush strain you will ever try. Astro Pink is a premium, small-batch, craft cannabis that's hand-selected, perfectly flushed, and perfectly cured for the true connoisseur. True OG smokers still find themselves locked on the couch. With strict quality control protocols, this is truly one of the best strains you will try in your lifetime.
[ASTROPINK]
1) 1580 Platinum tuna 🍣
2) 5104 Super pink 👾 💖
3) 4923 El chapo 👹🎃
4) 6817 Super goo😈😶‍🌫️
Text with the Lot Number you want and the name. ***Guaranteed the best Loud out there***Astro
Reviews
We currently have no reviews.
Where to Buy Our Products