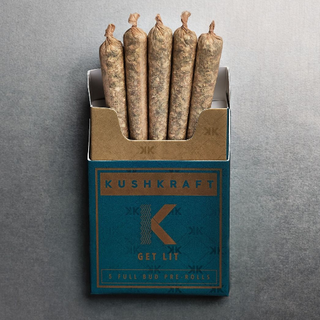 5 x 0.6g Hybrid Pre-Roll Pack
Lab Testing
Cannabinoid Testing
Description
If you have been searching for premium joints, then look no further than KK! These high-quality pre-rolls utilize unbleached organic papers and also include a Raw filter tip. They are 100% handcrafted, so you know you're getting a high-quality product
that has been individually checked for quality and craftsmanship. Each pre-roll contains strain-specific cannabis flower, which has been laboratory tested for quality. With a variety of sizes to choose from, we guarantee you're getting one of the best pre-rolls on the market.
What's In The Box:
5 joints x 0.6g
New York City, NY
Showing results closest to your selected region
Where to Buy This Product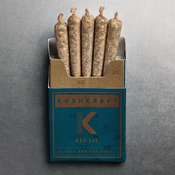 Where to buy
5 x 0.6g Hybrid Pre-Roll Pack
Reviews
We currently have no reviews.
More by KushKraft
New York City, NY
Showing results closest to your selected region