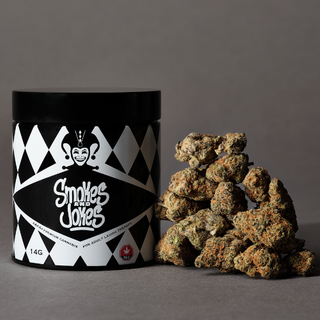 14g Smokes And Jokes Lot #1994
Description
Lot #1994 is an indica dominant hybrid that's going to hit you like a runaway freight train and leave you wondering what happened with your day! This indica strain is perfect for anyone that's searching for a cannabis strain that washes away stress and worries.
The high from Lot #1994 starts in your mind with a powerful and euphoric head high. The high will then spread throughout your body and make its way from your head to your limbs. Don't be fooled by this slow-moving high. It may start off slowly, but then it's going to spread over your entire body like a heavily weighted body.
Reviews
We currently have no reviews.