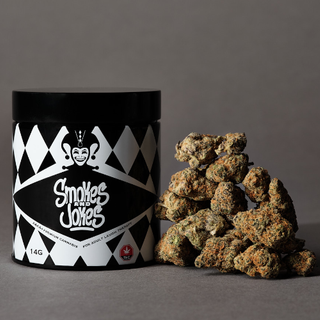 14g Smokes And Jokes Lot #2311
NO REVIEWS
Bulk Weed – Oz's and Half Oz's
Lab Testing
Cannabinoid and Terpene Testing
Description
Boasting some powerful genetics, Lot #2311 is an indica dominant strain that will leave you in a state of blissful relaxation long into the afternoon or evening. There is no doubt that if you have any stress in your life that it's going to be a thing of the past when you fire up this bad boy at the end of the day.
The sedating effects of Lot #2311 start in your mind after that first euphoric rush of bliss and then spread slowly out through your torso to your limbs. Once you're comfortably numb and relaxing in front of the television or listening to music, you'll forget all about whatever has been bothering you
Reviews
We currently have no reviews.
More by Smokes and Jokes
New York City, NY
Showing results closest to your selected region