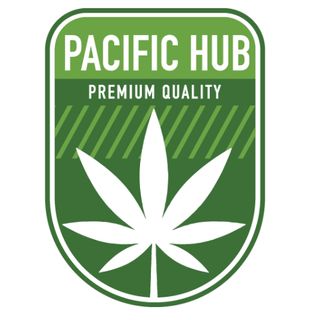 Pacific Hub
Delivery
Orders can be placed by:
Location / Hours
* Hours of operation may vary by your location.
About Us
WELCOME TO PACIFIC HUB DELIVERY SERVICE
**OPEN 7 DAYS A WEEK!!****
Thank you very much for visiting our site. We offer fast and reliable delivery of quality recreational and medicinal marijuana, right to your door!!! 
We also do mail order!
*Wait times are usually within 30 mins-2 hours for same day delivery. If there is a delay in your wait time, longer than 2 hours, please do not hesitate to give us a call or text regarding your order. We will be more than happy to assist you.
** Longer than expected wait times may occur during the winter season, we thank you for your patience. 
*PLEASE BE ADVISED* Pacific Hub will remain open during most periods of inclement weather; however, where extraordinary circumstances warrant, due to weather, unsafe road conditions and/or other unforseen business interruption, the company will have to reserve the right to close the facility. Should this occur, the closure will be posted on the website. If we remain open under these circumstances please expect longer than wait times. We appreciate your patience and understanding during the winter season!
Minimum order is $65 within KW, Cambridge, Ayr and out of town minimum order is $150.
We accept only Cash, Bitcoin  and Debit/Visa. We offer  deliveries in KW, Wilmot, Ayr, Guelph & Cambridge.
We charge $15 delivery fee for out of town.
Woodstock,  Wellesley, Tavistock, Stratford and surrounding cities.