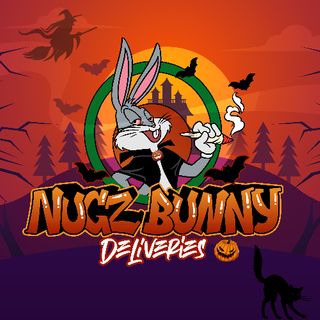 Nugz Bunny✨Spend $200 or more & get a free 7g✨
Delivery
Orders can be placed by:
Location / Hours
Mon:
9:30 AM - 11:00 PM - Open Now
* Hours of operation may vary by your location.
About Us
Higher quality pictures of our products are available by viewing our menu on the Leafythings app or by sending us a text! 👋
Welcome to Nugz Bunny Deliveries!

We are proud to offer a Premium cannabis delivery service in the Ottawa area. Serving Cornwall to Smithfalls and everything in between!
Offering FREE delivery within Ottawa city limits we bring the best quality bud and THC products!
We don't sell anything we wouldn't smoke ourselves; that's a Nugz Bunny guarantee 😗💨
Our prices can't be beat for real Cali and 5A strains!! 
How to order: 
Call or text after viewing our menu. If texting please order in this format:
  Name:
  Cash or EMT:
  Order:
  Address:
  Phone number:
(NOW OFFERING EMT WITH NO FEES!)
 
Please note that first time customers will be required to provide a picture of a valid government ID, along with a selfie holding that same ID.
This is for the safety of our drivers and all parties involved, as well as to help reduce underage consumption.
After providing ID on the first order, you will not be asked again. 
*Your phone number will be saved and your ID will be deleted!*

You must be 19yrs or older to order. No exceptions.