THC Disposable Vape Pen 300mg
Strain Type
Ratios of CBD / THC
Concentrate Type
Distillate
Description
A pocket-sized discreet vape for instant relief of anxiety and stress. Made with THC Distillate this formula can help manage stress and elevate your mood with a balanced mind and body experience. THC Distillate can help to ease pain and inflammation, soothe anxiety, and support mental clarity.
Recommended Dosage
2-4 puffs, as needed.
New York City, NY
Showing results closest to your selected region
Where to Buy This Product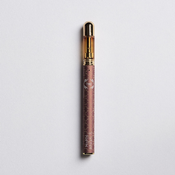 Where to buy
THC Disposable Vape Pen 300mg
Reviews
We currently have no reviews.