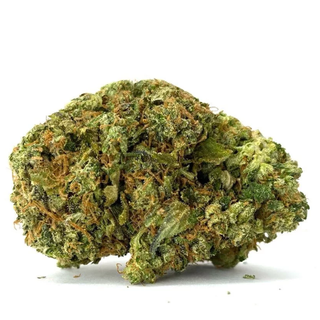 91 Chemdawg (AAA+) 29%THC ( $95 for 2 OZ )
Strain Type
Ratios of CBD / THC
Lab Testing
Other / Not Specified
Description
Hybrid: 50% Indica / 50% Sativa
The history of '91 Chemdawg, which is otherwise known as 'Chem dawg' or 'Chemdawg 91' would go back to the day when Joe Brand and Pbud sold Chemdog (breeder) an ounce of top quality weed. It was during 1991, Chemdog made its decision to crack the first four seeds. Of these, one male plant was seen and three other female weeds were there. These female weeds were tagged as 'Chemdog (which is now called as "91 Chemdawg'), 'Chemdog a' and 'Chemdog b'. The actual genetics of this strain are still unknown.
Reviews
2OZ for only $90 f*cking awsome dude !
Matthew0501, 10 months ago
I love CoCo Bomb they have quality bud and great service! .
good goods . good price ! 👌🥵
I like it very much . THC is very high. the price is crazy. 😱😱