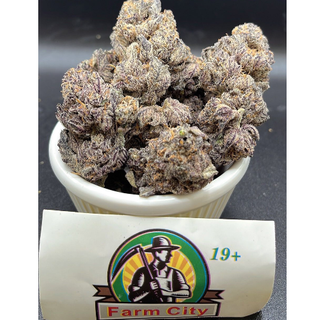 GAS FACE - SALE 160/oz
Lab Testing
Other / Not Specified
Description
This indica-dominant strain from Exotic Genetix crosses Sunset Sherbert with Tina. GAS FACE is noted for a smooth, gassy ice cream flavor profile that comes from dark purple buds accented by vibrant orange pistils. Meant for indica lovers, Falcon 9 is known to start as a strong head high before settling into the body. Patients report that it can help with chronic pain, depression, and PTSD.
Binghamton, NY
Showing results closest to your selected region
Where to Buy This Product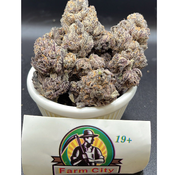 Where to buy
GAS FACE - SALE 160/oz
Reviews
We currently have no reviews.
More by FarmLand
Binghamton, NY
Showing results closest to your selected region