Showing results in nearest to selected region
Where to Buy Our Products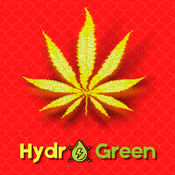 Where to Buy Our Products
HYDRO GREEN ⭐️
Reviews
not professonal and there product sucked !
Great service with bulk order so quick and easy, thank you sir!
SupermanOnCrack, 6 months ago
Say less, Indica best filtered strains even the food sealer can not blocked Bc brick leak smell. Hands down to this company i...
Read more
bigboss24high, 8 months ago
Best quality buds, and very easy to order from!
About
HYDRO GREEN home of the Beautiful British Columbia**BC BRICK** OFFICIAL BRAND.
We're based in OTTAWA ONTARIO, Over 20yrs in the Cannabis industry ever since weed a.k.a CANNABIS still illegal. licensed farmers from BBC (beautiful Bristish Columbia) West Coast, Hydro Green is known as farmer from low maintland east Vancouver to west Vancouver (Richmond). We work with farmers from SURREY, LANGLEY, ABBOTSFORD, CHILLIWACK AND TO THE HIGH VALLEY KELOWNA OF B.C.
DEALING WITH SERIOUS RETAILERS ONLY.
for wholesale flowers and other products from B.C please contact us. (Call or Text to 613-614-2889)
Visit our Website for more selections.
www.hydrogreenshop.com
🌤