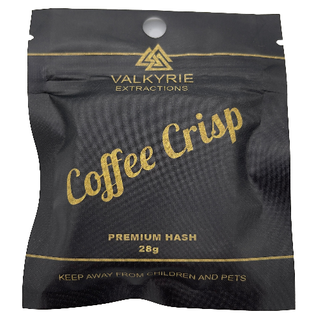 Coffee Crisp Hash
Strain Type
Ratios of CBD / THC
Description
Layers of vanilla wafer and filled with a foamed coffee-flavoured creme, soft candy covered with a coating of creamy, rich milk chocolate outer layer.
Mmmm, sounds absolutely delicious, doesn't it?
That's not what you will find in this Coffee Crisp flavored premium hash.
What you will find is a delightful chocolately sweetness infused with a hint of coffee flavour.
Reviews
We currently have no reviews.
Where to Buy Our Products