Weed Delivery

Toronto, Ontario
Looking for the easiest, most convenient way to have your favorite cannabis products hand delivered anywhere in the GTA? Leafythings is here to help customers find the most reliable & discreet weed delivery services. With well over 100 delivery services listed online, choosing the right vendor can be a real challenge. Leafythings helps you find verified, trustworthy businesses to help you shop with confidence. Select the closest location below to find weed delivery services in your local area.
Select Your Region:
One of the key advantages of choosing a local weed delivery service is unbeatable convenience. The GTA is a large area, so please select your region below to find delivery services that serve your current location:
Primary Locations
Other Delivery Areas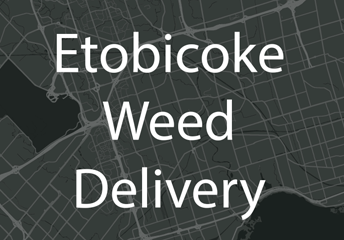 You don't have to be in the downtown core to get fast weed delivery. Etobicoke has a large selection of verified and featured weed delivery services. This means that you can have access to the same great product range available in Toronto with the added benefit of fast delivery times and lower rates.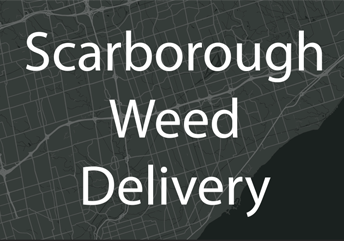 Scarborough is a home to a number of highly reviewed and trusted cannabis delivery services. Easily browse local businesses to find companies with a large selection of cannabis products including high quality flower, edibles, hash, extracts, and more. Get fast, discreet service and delivery in under 3 hours.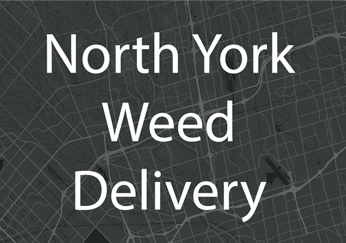 While North York may be one of Toronto's major corporate headquarters, it still offers excellent dining experiences, a thriving art scene, and a number of parks and outdoor activities. And with it's diverse population, it's no wonder that North York has a well established cannabis market. Cannabis is readily available through same-day delivery services with a large range of products.
Why Choose Weed Delivery in Toronto
Legalization has drastically changed the way we access medical and recreational cannabis. Gone are the days where you have to wait around for a text from a friend of a friend. Today, Toronto residents enjoy access to a massive sock of high quality cannabis products featuring both quality and variety that were previously inaccessible to most consumers. So, why should you choose a delivery service over a stop down to your local dispensary? There are a few key advantages;
Unbeatable Prices
With hundreds of cannabis companies operating in the greater Toronto region, consumers may find that browsing listings and checking prices is a tedious process. With Leafythings, we make it easy to compare the price and product listings form top rated cannabis delivery services. This makes it easy to find the best deal on the cannabis products you want.
Fast, Same-Day Weed Delivery
At minimum, most vendors provide same-day delivery. But by choosing a local vendor you can have your cannabis delivered anywhere in Toronto in as little as 2 hours. Rates and timelines vary from one delivery service to another, but by taking advantage of the map view you can easily find trustworthy weed delivery services conveniently located close to you. With verified listings located throughout the GTA, you can get the selection of a large mail order chain without the long wait times.
Discreet Service
Many of our verified vendors are known for providing professional, discreet service. While cannabis use has certainly become more mainstream, there is still a lot of stigma. For many users, this means that a simple and discreet transaction can be a huge advantage.
Great Selection
With weed now fully legal across canada, users can find access to a wider selection of products than ever before. And while most delivery services have a pretty solid menu, being able to quickly compare a variety of services means that find the products you want easily
How do I order Cannabis delivery in Toronto?
Once you've found a company you'd like to order from, you'll need to check their policies about identification and payment. Vendors need to verify that you are of legal smoking age. Some companies require that you send over a scan of your ID before your first order. Others check it at the door. You'll also want to find out what payment methods are accepted. Not all vendors can take credit cards. Many will accept cash on delivery, others offer Interac e-transfer. Additioanlly, most vendors will offer free delivery provided you make a minimum order. So if you're planning to stock up, this is a great way to save a little money. Payment methods and terms are clearly marked on each vendor's profile, so it's easy to find out what you need to know before ordering.
What Kind of Cannabis Products can I have Delivered in Toronto?
These days, it's rare to find a weed delivery service in Toronto that only carries a few products. But if you're looking for something unique, being able to quickly browse through the menu of dozens of listings easily makes it simple to find exactly what you're looking for. Toronto weed delivery services offer a wide variety of products suitable for all cannabis consumers regardless of experience level.
Flower Delivery
Standard bud may be one of the most popular options, and most delivery services offer a wide selection of indica, saviva, and hybrid strains. Discerning customers should be able to easily locate more boutique or specialty strains, while those looking for a bargain can take advantage of ounce specials. There are thousands of product listings on each vendor's profile, so you are sure to find the strain that meets your exact needs. Users looking for convenience can take advantage of pre-rolls, while users looking for variety can save money on a mix and match pack. A standard gram of flower can cost as little as $7 to $15 per gram, depending on quality. And while premium, professionally grown bud is often worth the cost for many users, occasional specials on $100 ounces can commonly be found.
Extracts & Concentrates
Extracts can provide users with a higher THC content, as well as give users the option to conveniently consume low doses without having to smoke. Prefilled vape cartridges are commonly available and popular with many consumers. But experienced users with the right smoking tools can directly purchase high end extracts such as shatter, crumble, hash, oils, and distillate. Many specialty extracts available for delivery throughout the Toronto region.
Edibles
For many, edibles are one of the most convenient ways to consume cannabis. Gummies, caramels, chocolates, and the classic brownie are a delicious way to enjoy unique and long lasting effects. And with clearly marked dosages, users can know exactly how much THC and CBD they are consuming.
Looking for Mail order Marijuana to Toronto?
Cannabis delivery is a great option for those who want fast service, but mail order marijuana can be a great alternative. You can find mail order marijuana here from companies that delivery Canada wide.