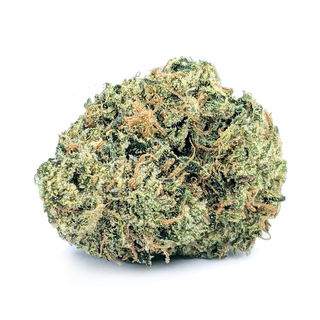 Budget Buds – Afghan Kush
Description
About Afghan Kush
An original "landrace" strain native to the mountains of Afghanistan, Afghani Kush is a pure indica prized for its potency and sturdy genetics. Perfected and balanced over centuries by both natural selection and human cultivation. In the frenzied market for new crossbred strains, this building block strain – also known as Afghani Kush#1 – can be harder to come by. THC content is high at 15 to 20% and the CBD level is 0.6%.
Cured Afghani Kush buds are pale to medium green with a preponderance of orange hairs and a thick coating of trichomes. They should be very resinous and tacky to the touch. This is a famously pungent strain: Afghani Kush nugs have a skunky, diesel-like odor with notes of citrus. The earthy notes are intensified when buds are ground or broken open. As with many indicas, smoke is harsh and thick and can hang in the back of the throat, inducing coughing.
Reviews
Afghan Kush BUDGETBUDS Wow is this stuff furry! Large dark forest green buds with massive orange hairs and large, clear tric...
Read more