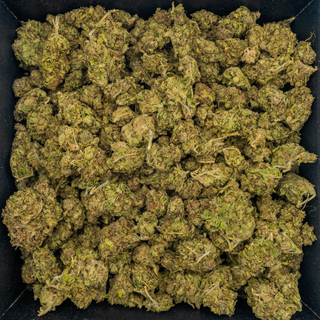 *NEW ARRIVAL* BLUE ALIEN $180 QP / $360 HP / $600 P
Lab Testing
Other / Not Specified
Description
Blue Alien is a 100% pure indica strain created by crossing the infamous Blueberry X Alien Kush strains. Users describe the Blue Alien high as one ideal to use at night. Initially you'll a sense of slight euphoria accompanied by an all-encompassing full-body calm and dreamy cerebral effects. As the high continues, you'll feel sleepy and sedated with a full-body couch-locked stone that slowly pulls you into a deep and peaceful sleep, free of any pain or interruptions.
Due to these potent effects, Blue Alien is said to be an ideal strain for treating patients suffering from conditions such as insomnia, chronic anxiety or stress, and PTSD.
Reviews
We currently have no reviews.