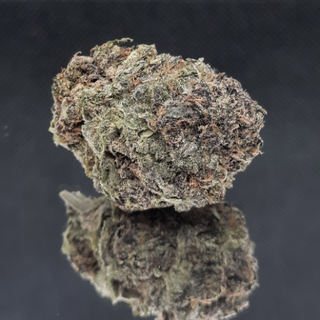 AAA Purple Haze lREGULAR 150$ AN OZ-NOW--90$ AN OZ
Strength
Other / Not Specified
Lab Testing
Other / Not Specified
Description
For More Great Deals Check Out Of Website WWW.TLVFINESTBUDZ.COM
Purple Haze is a sativa dominant hybrid (85% sativa/15% Indica) strain that is a potent cross between the rare yet popular Purple Thai X Haze strains. This dank bud boasts a THC level ranging from 22-26% on average and an array of sativa and Indica effects. Purple Haze was named after Jimi Hendrix's classic 1967 song and is one of the most famous strains ever thanks to its popularity in the 1960s. Users describe the Purple Haze high as one with almost immediate high-energy cerebral stimulation accompanied by an intense sense of creative inspiration and blissful contentment. You may experience a mild body buzz that is warming and spreads from your head and neck throughout the rest of your body. Due to these potent effects, Purple Haze in ideal strain for treating patients suffering from conditions such as fatigue, mild to moderate cases of depression, and chronic stress or anxiety.
Reviews
very cheap,but it was really good,to be honest,and I saved some $$
sativadarling, 1 month ago
not bad at all for the price...
rodrigoshore, 1 month ago