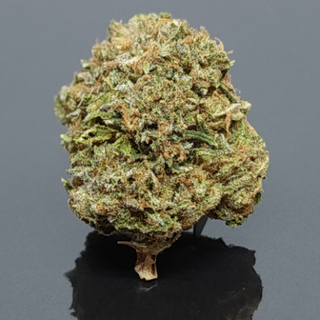 AAA Lindsay Pink |REGULAR 150$ AN OZ-NOW--120$ AN OZ
Strength
Other / Not Specified
Lab Testing
Other / Not Specified
Description
Lindsay Pink
The Lindsay Pink Indica-dominant strain is a jack of all trades, meaning that it has balanced effects.
This is a cup-winning strain in Canada, and its name comes from the town of Lindsay in Ontario.
It has a green lush coupled with orange hues dotting the leaves, making for a very pleasant view.
On a first glance, you'd think this was a run of the mill strain but you'd be mistaken.
The Lindsay Pink is 60% Indica, and 40% sativa, making for a more balanced strain than most cannabis hybrids you see on the market.
The smell is that of pine and a strong diesel-infused aroma, while the lemon and earthen taste perfectly completes this picture.
It's both a natural sedative and a rush of euphoria when you need it.
This Canadian-bred hybrid looks incredibly potent and alive, with smooth touches of trichomes on the leaves.
The orange colors point out to the richness of the cannabinoids within.
Reviews
yes,yes,yes,gassy,pinky and for the price,can't go wrong here.
hamburgermaker, 1 month ago
for the price,this is a very good deal,and I was surprised by the high thc level