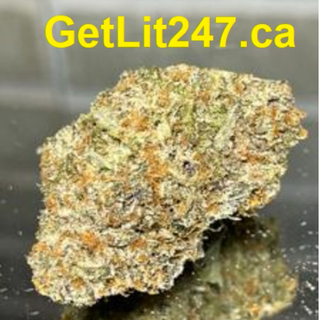 BC King - Hybrid (50% indica/50% sativa) - THC 28%
Lab Testing
Cannabinoid Testing
Description
BC King is an evenly balanced hybrid strain (50% indica/50% sativa) created through crossing the powerful King X BC Coastal Haze strains. If you're a fan of super hazy and stoney hybrid highs, BC King is totally the bud for you.
This bud packs a head-spinning stone that will have you totally out of touch for hours and hours on end. It begins with a creeping effect, sneaking up on you with a slow build that suddenly launches your brain into pure oblivion. You'll feel uplifted and insanely euphoric with a heady and unfocused sense that can be sedative at times.
A relaxing body high accompanies this super stoney head high, keeping your body anchored as your mind fades further and further away. These heady effects make BC King a great choice for treating conditions such as headaches or migraines, depression, chronic stress or anxiety and chronic fatigue.
This bud has a spicy and woody peppery pine flavor with a lightly flowery and earthy exhale. The aroma is much like walking through a pine forest right after the rain, but with a touch of black pepper to it, too.
Reviews
We currently have no reviews.