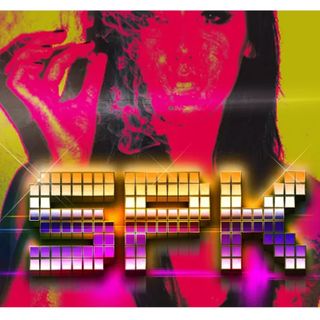 SUPER PINK KUSH LONDON
Delivery
Orders can be placed by:
Location / Hours
* Hours of operation may vary by your location.
About Us
Welcome to Super Pink Kush - 2 Hr Courier. Forest City's go-to for exotic top-shelf quality cannabis products and reliable courier service - delivering straight to your door. 
!!**minimum orders of $50**!!
*Delivery fee of $10 for orders under $99*
**Free delivery for orders $100 and over ** 
***Fast lane delivery ("toute-de-suite") $15 flat rate***
Order by Phone: Call or text (226) 984 -1735 with your name, order and your resident address. 
For example:
Name: Johnny Appleseed
Order: 14g Bubba Kush
Address: 315 Oxford St. (West)
Order by email: You may also order by email grouppause@gmail.com
➡ In response you will receive a confirmation with an ETA (Estimated Time Arrival) notification (text).
All orders are handled with privacy and care, and are delivered in a discreet manner ? with our professional couriers. ID will be required upon first-time delivery.  MUST BE 19
Payment (in the form of donation) is cash on delivery ?
? We keep it real! Our photos are REAL and our standards are REAL deal!
*We do not answer "unknown #" calls*
About Us
COVID UPDATE!
Return and Exchange Program:
? Due to health and safety issues during these unprecedented times, SPK offers full refund/exchange on UNOPENED and sealed packages only. Thank you for understanding and continuous support.
Please email us immediately with any question/concern.
? grouppause(at)gmail.com
---------
[SPK] SUPER PINK KUSH - 2Hr Couriers is the exclusive provider of the infamous Super Pink Kush strain ?. The Super Pink Kush ? is rather a rare exotic OG-Kush strain to come across. As a coveted ultra-premium genetic strain, the "Super" was added to distinguish it from any other Pink that is currently in the market.
SPK as a company; is more than just bringing people together to share fine crafted cannabis; it's a way of lifestyle which the sharing of premium, well-sought and most reliable cannabis product/information becomes a daily norm; and here to DELIVER the friendliest most efficient customer service possible, along with the best products from around the country to you.
COURIER DETAILS:
First-time, please meet our courier at your resident address ? 
?Average delivery time: 1-2 hrs
Average response time: 1-5min.
You will be texted when we are on the way; and when we are about 5 mins from arriving
To keep up with FAST delivery, please be respectful of our time and be ready to meet once order is confirmed. $10 delivery fee will will apply if we have to return.
First-Time Customers
?️First-time, please meet our courier at your resident address? 
You will be texted when we are on the way; and about 5mins from arriving
SPECIAL INTRO:
Free WELCOME PACK for first time customers.
Announcement
?Average delivery time: 1HR
Average response time: 1-5min