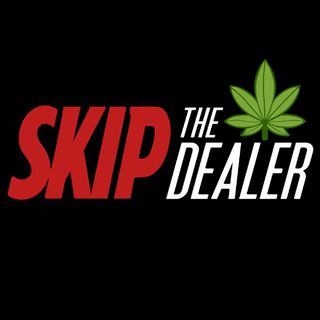 Skip The Dealer
Delivery
Orders can be placed by:
Location / Hours
Thu:
10:00 AM - 10:00 PM - Open Now
* Hours of operation may vary by your location.
About Us
Welcome 🙏 to skip the dealer, We are a service for cannabis products only and deliveries.

 Must be 19+ to order.
check out our menu & deals
How To Order:
text your name and order with address to 416-721-8700
 Mandatory! Well need Screen shot of photo ID for age verification an security purpose . 
Once we've confirmed, age verification your order and address you'll get an approximate time when your order will arrive from our dispatch.
Now Serving Newmarket / Aurora / Bradford / East Gwillimbury / Mount Albert / Stouffville
* Minimum order : $50 
* Minimum order outside of Newmarket an Aurora $100
* Our flower products come in smell proof food grade bags sealed not glass jars. Our concentrates come in wide mouth glass jars 
* Write a review an receive 2gs of free flower or $15 off next order let dispatch know user name to receive promo.
 
 * Mix & Match your purchase of flowers 
Must be in same grade category 
Two 1/8 for price of one 1/4
Two 1/4 for price of one 1/2
Two 1/2 for price of one oz
Four 1/4 for price of one oz