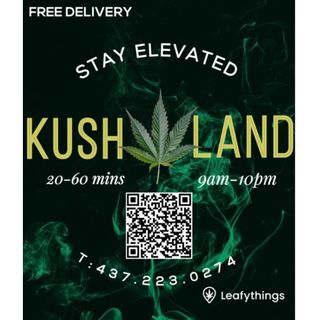 50% OFF ALL OZ's • FREE DELIVERY • KushLand Peterborough
Delivery
Orders can be placed by:
Location / Hours
196 Sherbrooke St, Peterborough
Peterborough, ON
L9S0J7
Tue:
9:00 AM - 10:30 PM - Open Now
* Hours of operation may vary by your location.
About Us
Welcome to KushLand your #1 Cannabis Delivery Service 
Please text 437-223-0274 to place your order. Mention "PROMO:LEAFY" in your order and receive an extra 5$ off your order. 
#1 Customer Service
19+ to order 
CASH ONLY