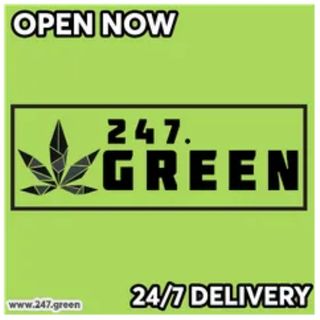 247.GREEN
Delivery
Orders can be placed by:
Location / Hours
Howard Ave & Giles blvd E
Windsor, ON
N8X3S9
* Hours of operation may vary by your location.
About Us
➛ Open 24/7
➛ Express Same Day Delivery
➛ Avg. turn around time 20-60 mins

We strive to serve you the best products delivered as quickly as possible at a fair and reasonable price.
BC Craft Exotics, AAAA, CBD, Edibles, Vapes & Concentrates to cater everyone's needs.
Shoot us a TEXT to place an Order or Check the menu.
Now Serving
▪️ Ottawa  ▪️ Oshawa ▪️ Mississauga ▪️ Vancouver ▪️ Windsor ▪️ Markham ▪️ Brampton ▪️ Pickering ▪️ Ajax ▪️ Whitby ▪️ Stoufville ▪️ Bowmanville
⌑ We accept Cash and E-transfer (no extra charge)