April 20th, the legendary day for all Leafy lovers, took on a whole new level of excitement this year as Leafythings, in collaboration with the Budtender Surprise and Delight series featuring popular brands like Boxhot and Cann Social Tonic, hosted the Puff and Putt mini-putting tournament in Toronto, Saskatoon, Winnipeg, and Vancouver. The event brought together cannabis lovers, golf enthusiasts, and some of the industry's finest brands for a day filled with friendly competition, good vibes, and plenty of memorable moments. Let's dive into the highlights of this epic event!
The Location Vibes
Each city offered a unique atmosphere, transforming traditional mini-golf courses into cannabis wonderlands. Toronto embraced its urban charm, Saskatoon provided a laid-back prairie experience, Winnipeg showcased its vibrant culture, and Vancouver embraced its stunning natural beauty. Each location was adorned with cannabis-themed decorations, creating a festive and inviting environment for participants.
#LeafySwag and more!
Leafythings was on site with the in-demand #LeafySwag including our signature rolling trays, lighters and papers for everyone and, we even had some dope new hats created exclusively for this event. But that wasn't it! The other attending brands, such as Boxhot, Cann Social Tonic, Carmel, BLKMKT and more, were all giving away dope freebies, including samples of their latest product releases. That was the cherry on top of this event!
Dope Music
Puff and Putt featured live performances by local musicians and DJs to enhance the festive atmosphere. Their energetic beats kept the spirits high and added to the overall enjoyment of the event. Attendees could groove to the music while taking turns at the mini-golf course, creating a dynamic and vibrant ambiance throughout the day.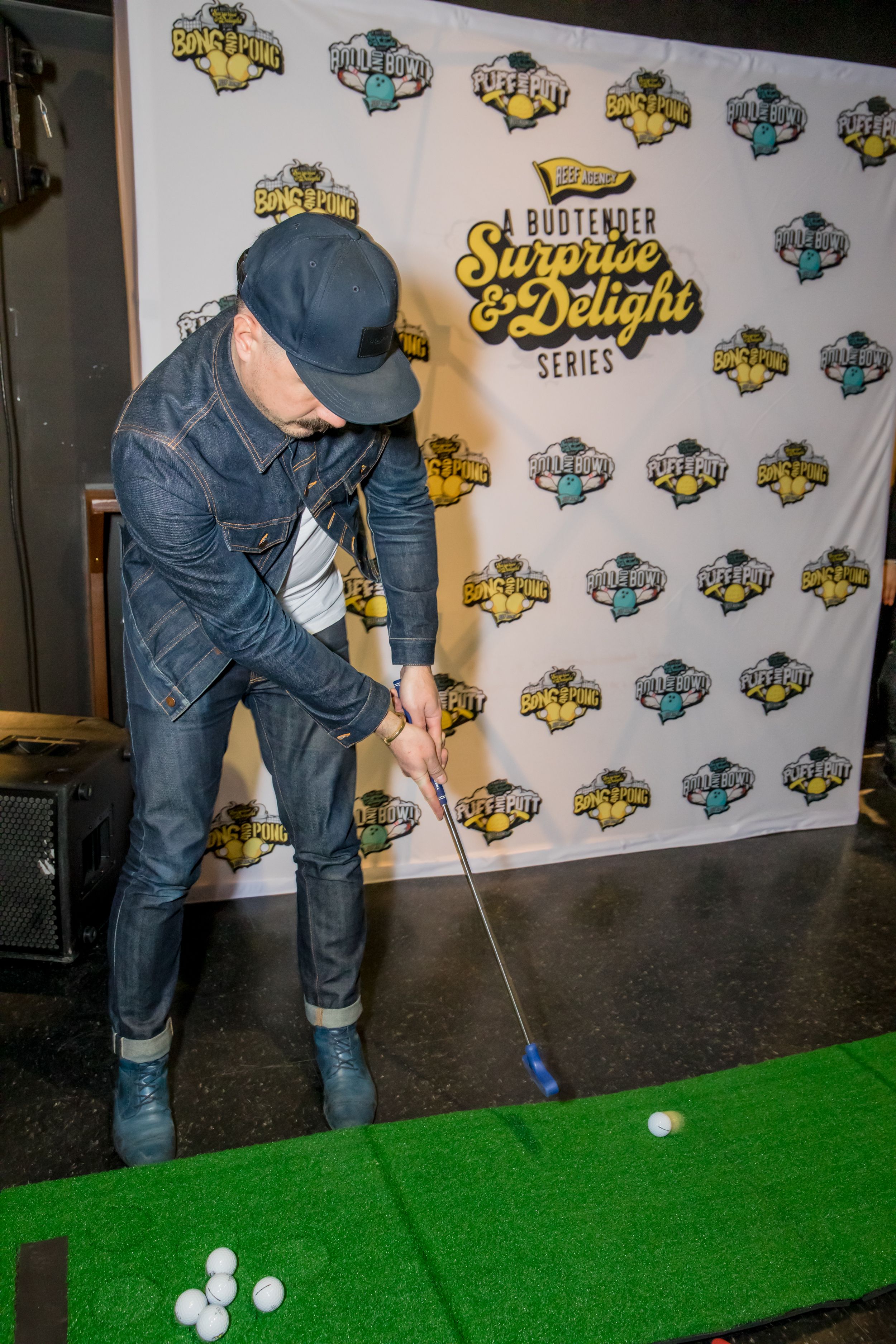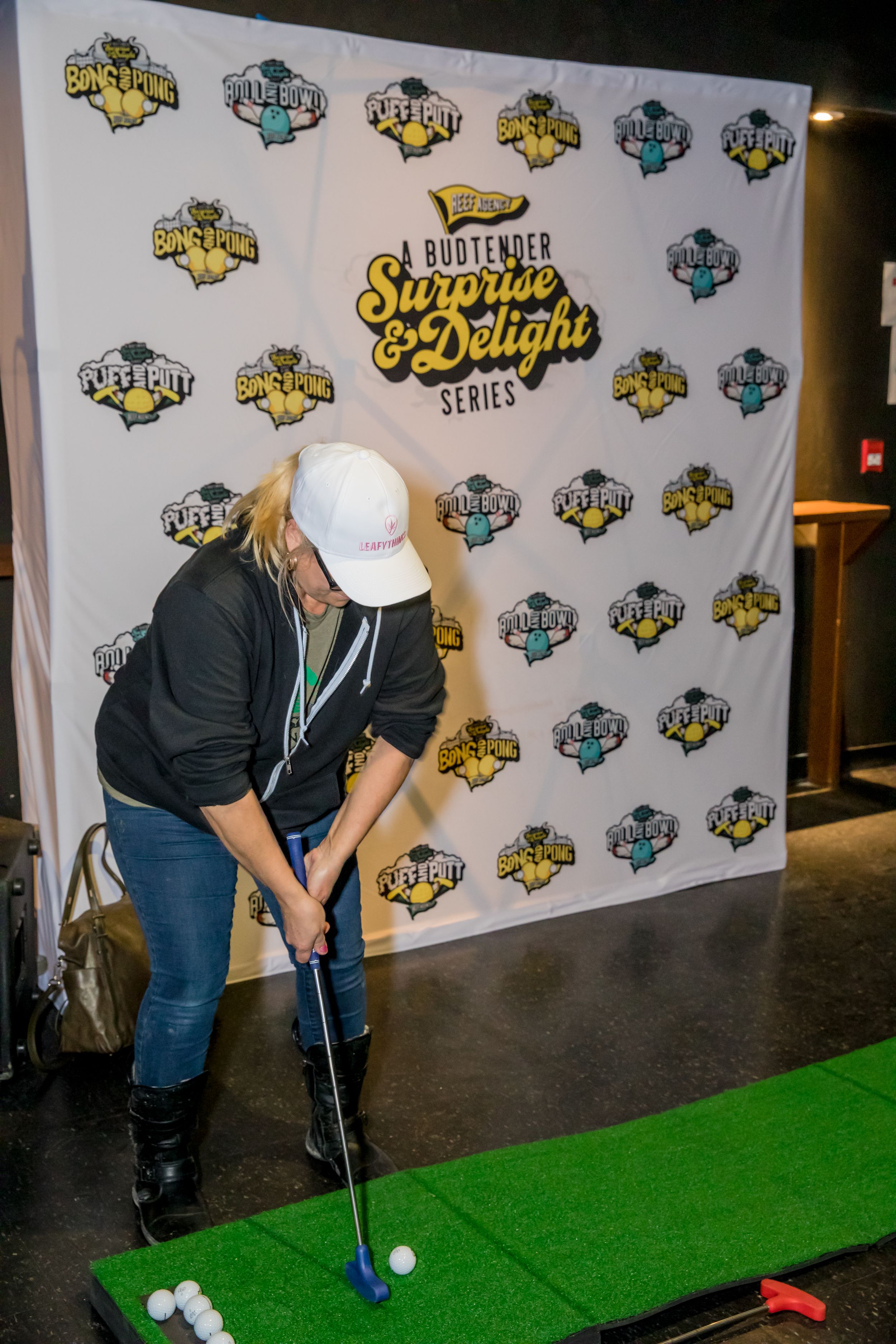 Networking and Community Building
Beyond the competition, Puff and Putt created a platform for cannabis enthusiasts, industry professionals, and consumers to connect and build meaningful relationships. Attendees had the opportunity to network, share experiences, and exchange knowledge about the latest trends and developments in the cannabis industry. Each brand had the ability to showcase its new products and informative information that each budtender could take back to their work! Now that's dope!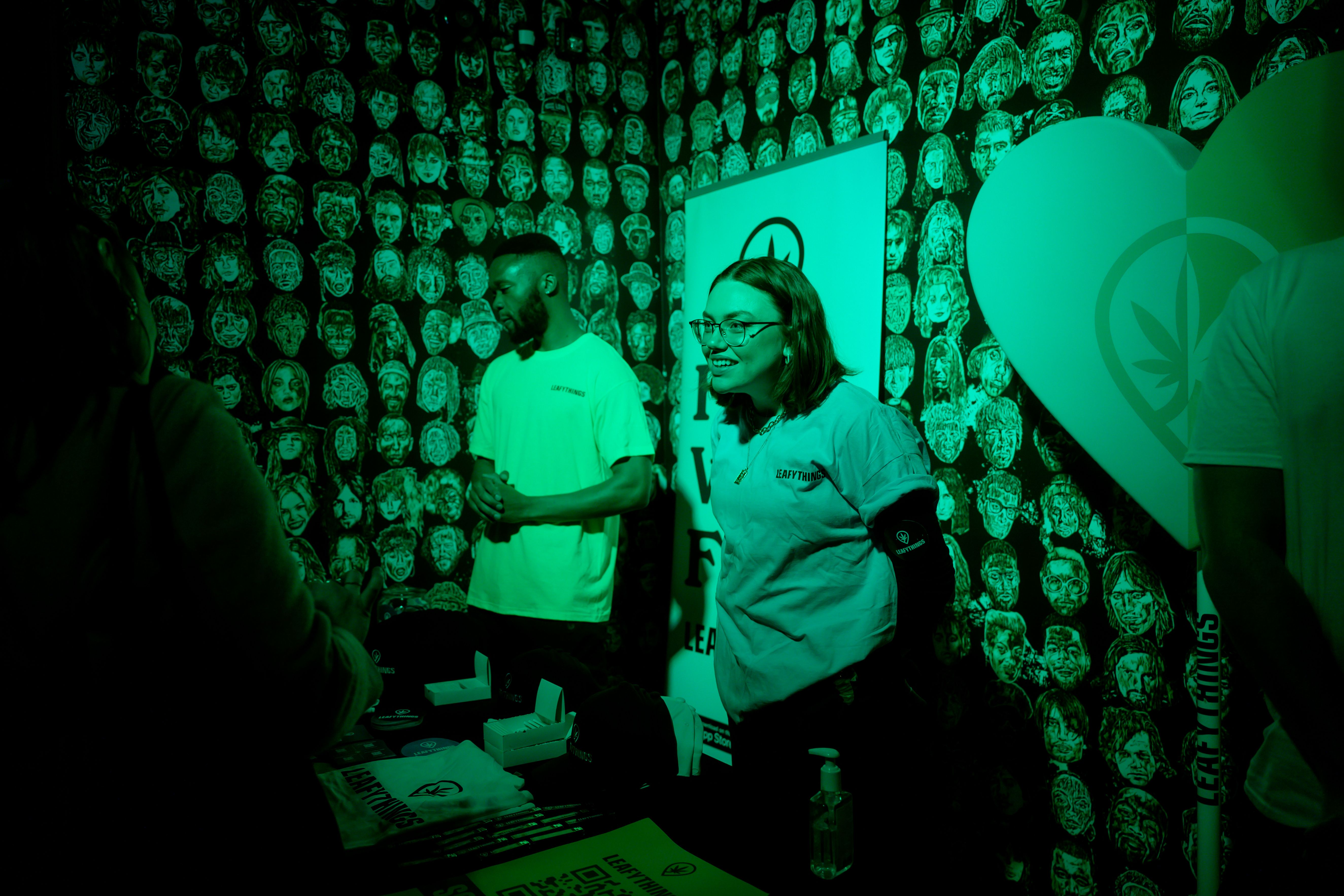 Our experience was dope! We are always looking forward to the next events that we're attending. Keep an eye out on our Instagram stories@leafythingscanada and our Facebook group @LeafythingsLounge for the latest information our where we will be next!