October 17th is a date we'll never forget! It's the day cannabis became legal in Canada! Since that day, people have seemed friendlier and more relaxed! Of course, we're only joking. However, October 17th was an exciting date for cannabis pioneers and consumers alike.
Leafythings celebrated the 4th anniversary of legalization by handing out free cannabis products to the people who'd appreciate it the most - cannabis consumers! Leafythings travelled around Downtown Toronto to hand out those freebies from brands like Aurora, Shred, Good Supply, Wana, Eve, Daily Special, Edison, Fireside, and more!
Leafythings made sure to educate the people of Toronto on these (free) products regarding strains, THC percentages, and consumption methods. Whether it was dried flower, a vape, edibles, or concentrates, the consumers still wanted to receive the right product for their needs.
Leafythings travelled in the infamous #LeafyVan through hot spots in Toronto, including the University of Toronto Campus, Kensington Market, Yonge and Dundas, the CN Tower and the Scotiabank Arena, where the Toronto Maple Leafs were playing a game.
October 17th was celebrated the right way, with free cannabis products in the hands of cannabis consumers. Leafythings once again created unforgettable memories. "Best day ever!", "This is my first time in Toronto, and I love it!" said some of the consumers.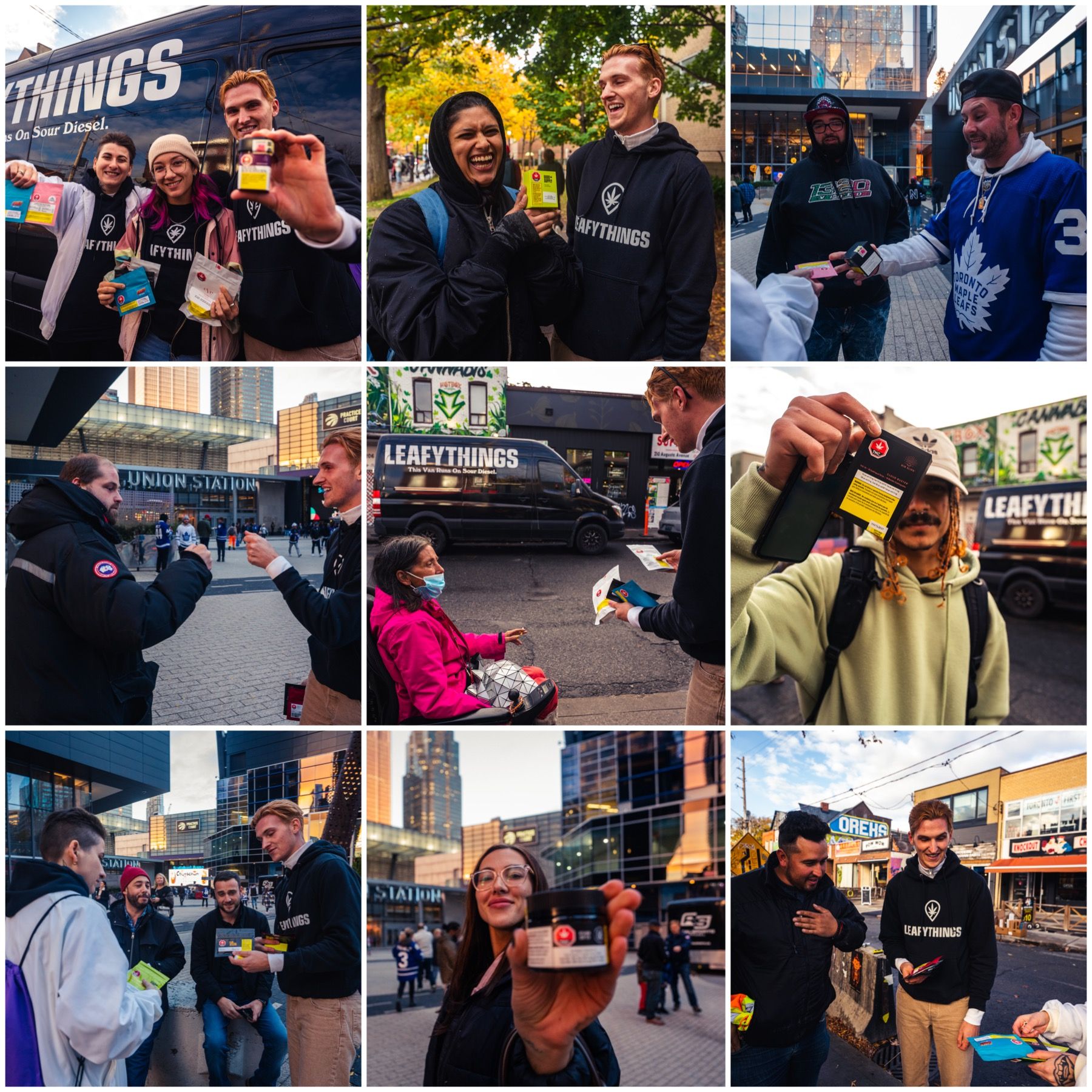 Watch as Leafythings celebrates Legalization using the link below