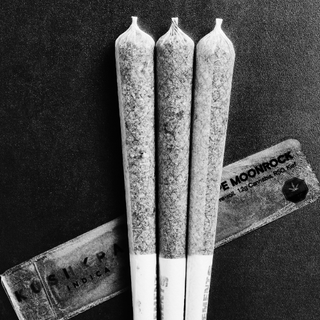 Indica Moonrock Jay – Specialty Preroll
NO REVIEWS
Infused Pre-Rolled Joints
Lab Testing
Cannabinoid Testing
Description
1.4g Strain-specific crumbled moonrocks + cannabis bud in per plastic tube.
The perfect way to get your night off to a rocking start! Our premium Moonrock Prerolls include our high-quality 1.5g Moonrock and fresh premium bud blend. To save you all the time and effort of crumbling and rolling your sticky Moonrock, we've done the hard work for you. We've crumbled and rolled our potent Moonrock into fresh, premium cannabis flower into a perfectly rolled joint. Now all you have to do is find somewhere comfortable and relaxing to fire this bad boy up!
What's In The Tube
1 joint x 1.4 grams crumbled 80/20 moonrocks + cannabis bud
Cautions
KEEP AWAY FROM CHILDREN AND PETS. This product contains medical cannabis which has intoxicating effects. Do not operate a vehicle or machinery after using cannabis. Marijuana smoke is harmful and can lead to increased risk of cancer and heart disease. Do not use if pregnant or breastfeeding.
Store in a cool, dry place.
New York City, NY
Showing results closest to your selected region
Where to Buy This Product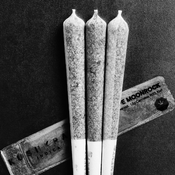 Where to buy
Indica Moonrock Jay – Specialty Preroll
Reviews
We currently have no reviews.
More by KushKraft
New York City, NY
Showing results closest to your selected region