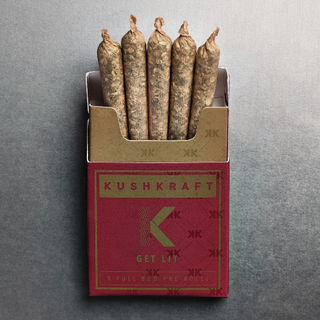 5 x 0.6g Sativa Pre-Roll Pack
Lab Testing
Cannabinoid Testing
Description
If you have been searching for premium joints, then look no further than KK! These high-quality pre-rolls utilize unbleached organic papers and also include a Raw filter tip. They are 100% handcrafted, so you know you're getting a high-quality product
that has been individually checked for quality and craftsmanship. Each pre-roll contains strain-specific cannabis flower, which has been laboratory tested for quality. With a variety of sizes to choose from, we guarantee you're getting one of the best pre-rolls on the market.
What's In The Box:
5 joints x 0.6g.
New York City, NY
Showing results closest to your selected region
Where to Buy This Product
Reviews
We currently have no reviews.
More by KushKraft
New York City, NY
Showing results closest to your selected region