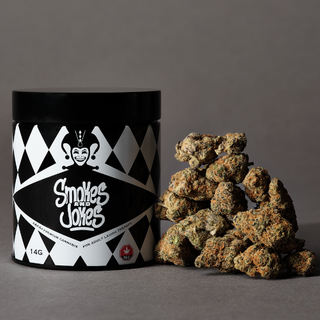 14g Smokes And Jokes Lot #6267
Description
Are you a cannabis and coffee enthusiast? Then you're in luck because Lot #6267 could be the next strain to be added to your all-time favorite list! Lot #6267 is an indica dominant hybrid that combines the genetics of two powerful cannabis favorites. With an average of 21-24% THC, it's not for the faint of heart!
Like a hot cup of coffee first thing in the morning, the high from Lot #6267 will wash over your body and warm you up from your toes to your nose. Unlike a great cup of coffee, Lot #6267 isn't the best way to start your day unless you're planning on spending it in a horizontal position!
Reviews
We currently have no reviews.