Intro and Backstory on Brand
Ontario Micro Growers (OMG) is focused on supporting local Ontario micro-craft cannabis growers to get their flower to market for passionate cannabis consumers to enjoy locally grown premium flower. OMG believes in full transparency by spotlighting exactly who the growers are, where it was grown and how it was grown. All cultivation information is displayed right on packaging.
OMG was founded by 4 passionate and seasoned cannabis friends/colleagues who believed in the same vision of delivering high quality, small batch craft flower that is locally grown from Ontario. OMG identified that micro growers grew cannabis with the highest level of care and passion which resulted in consistent, high quality, unique and rare cultivars.
What separates Micro Craft from companies like large companies Tweed or Aurora?
Micro Growers can only grow from a maximum of 200m2 of cultivation space. They are allowed to produced up to 600kg a year but normally can produce only 150-200kg. It's also usually a 2-3 person operation. Hang dried and hand trimmed. It's comparable to a local family run farm.
Craft Growers don't have any cultivation space limitations but must produce under 10,000kg a year. It also must be hang dried and hand trimmed.
Standard Growers have no limitations. They can grower from as big of a canopy space as they want. Picture multiple football fields of space. It can be manufactured using any method, usually machine processed, machine trimmed and machine packaged through a bud sorter. Producing high volumes as quickly as possible is their focus.
Since micro growers have a smaller space and only 2-3 people, they are able to provide extra care and attention to every single aspect of the growing process. From choosing the right phenotype, growing methods, tweaking the nutrients, lighting, hand trimming to setting the right curing method. There is personal attention and love that goes into the plant and the end quality speaks for itself.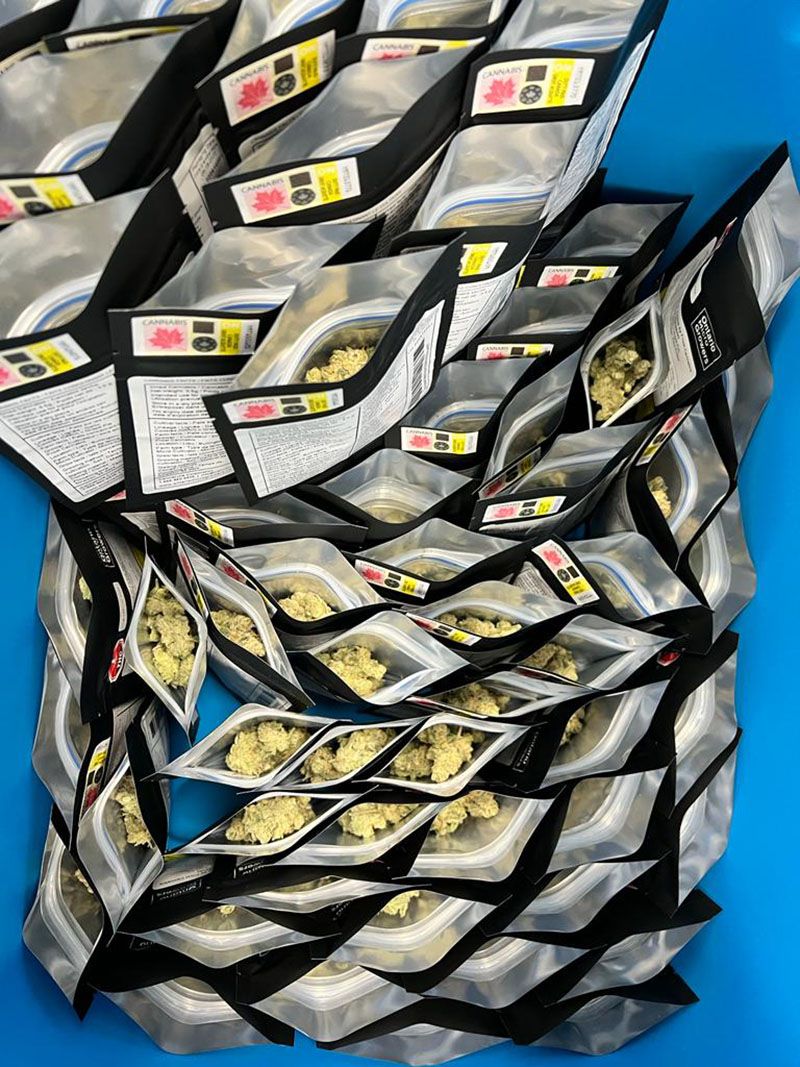 Why buying local is important?
Buying local supports the community's small business owners. They create local jobs and ensures they can continue to provide great products and services that you don't normally get from the big corporations.
Is craft cannabis fresher or higher in quality than regular weed?
Thanks to the personal care that goes into each plants growing and curing process, micro-craft can provide higher quality results. Machine processing in larger volumes and in quicker speeds can sometimes miss the details that a skilled grower could identify.
The cultivation batch is normally recently prepared and shipped right away to ensure freshness. OMG displays all of the grow information including harvest information, grow method, dry time, cure time and packaged on date. OMG also nitrogen flushes each pouch to remove the oxygen to prevent oxidization of the trichomes and includes a humidity pack to ensure freshness is maintained until it gets to you!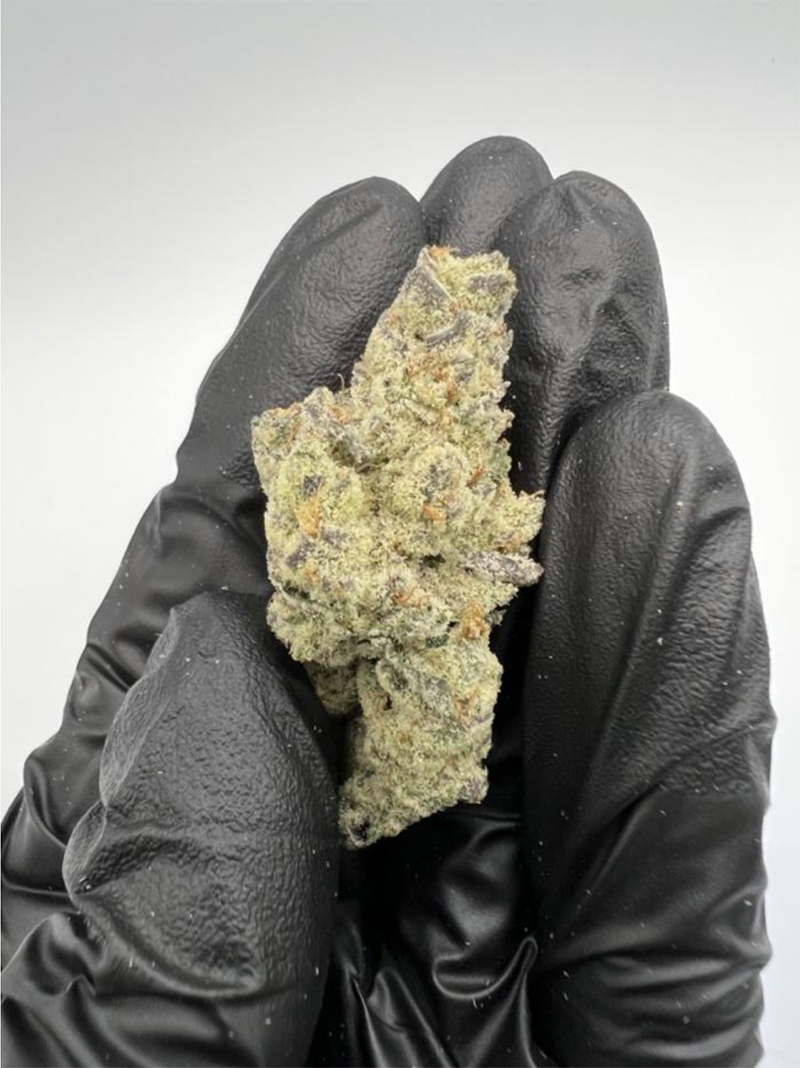 What products are available from Ontario Micro Growers?
Our first product release is called "Slap N Tickle" by Frost Cannabis. It is proudly grown in Burlington, Ontario by two brothers running a family owned Micro Cultivation operation. Slap N Tickle is an indica-dominant hybrid that is a cross of Garlic Cookies (GMO) and Grape Pie. It's flavour is an earthy funk with a sweet grape finish. Visually, it is heavily frosted with hints of purple and orange. This strain slaps hard and is great for relaxing or before bed. This product will be available at local dispensaries and on OCS.ca starting in mid July 2022.
Our second product release is called "Desi" by Five Rivers Cannabis. It is proudly grown in Brockville, Ontario. Again by another family run Micro Grown Cultivation. The two cousins of Indian decent, crossed a native strain from the sacred region of Five Rivers in India with a Strawberry Kush. It's a sativa-dominant hybrid that provides a unique clear and energetic, yet mellow effect. It's flavour is a creamy and spicy chai. This product will be available in mid August 2022.
Are you currently looking for more grower partners?
Yes, we are always excited to meet new micro growers and support the micro community. 40% of new licenses last year were made up of micro growers.
Are you a micro-grower? Reach out to info@OntarioMicroGrowers.ca for more information!
What is next to come for OMG?
We have a few new exciting strains from different micro growers we'd like to release. We've also had a lot of request for a pre-roll line. We are also looking at bringing local, medical grade cannabis for patients.